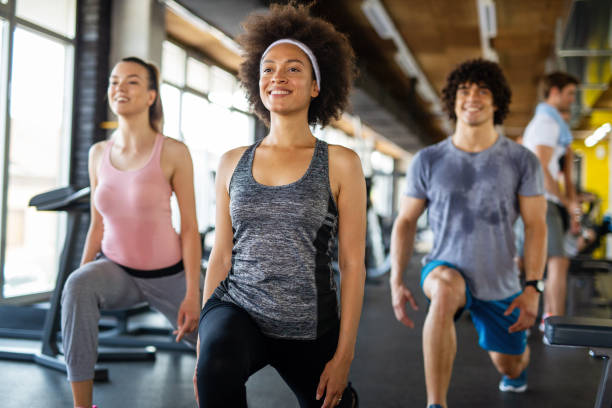 One of the significant aspects of joining a gym is understanding the services available to you as a member. This knowledge aids you in maximizing the benefits of your gym membership. Gold's Gym, an iconic name in the fitness industry, is renowned for its extensive range of services. Let's delve deeper into the additional services available with a Gold's Gym membership and assess its reputation and popularity among fitness enthusiasts.
Services Beyond Basic: The Gold's Gym Advantage
While a gym membership typically provides access to fitness equipment and facilities, Gold's Gym goes a step beyond. When you sign up as a Gold's Gym member, you don't just get to use the weight room or the treadmills; you're signing up for a comprehensive fitness experience.
Group Classes: One of the standout features of Gold's Gym is its group fitness classes. These classes cover a variety of exercise genres, from yoga and Zumba to spinning and high-intensity interval training (HIIT). Group classes are not only a great way to switch up your workout routine but also to foster a sense of community among members.
Personal Training: If you're looking for a more customized workout plan, Gold's Gym offers personal training services. The trainers at Gold's Gym are certified professionals who can provide individualized fitness programs based on your goals and fitness level.
Nutritional Counseling: Recognizing that diet is as important as exercise in a fitness journey, Gold's Gym offers nutritional counseling services. You can consult with nutrition experts to help devise a diet plan that complements your workout regime.
Kids' Club: For parents who struggle to find time for the gym, Gold's Gym has the answer with their Kids' Club. While you work out, trained professionals engage your children in fun, age-appropriate activities.
Gold's AMP: This digital training app was designed to keep up with the digital age and global crises like COVID-19, offering a slew of workouts and coaching right on your phone.
Building Trust: The Reputation of Gold's Gym
For over half a century, Gold's Gym has built a solid reputation as one of the leading fitness centers worldwide. Its commitment to providing diverse services and high-quality equipment, as well as promoting a sense of community, has greatly contributed to this positive image.
Celebrity athletes and stars, such as Dwayne "The Rock" Johnson and Arnold Schwarzenegger, have been associated with Gold's Gym, further enhancing its reputation. However, it's not only celebrities who vouch for Gold's Gym. Many members appreciate the gym's inclusive and supportive environment, solidifying its standing as a reliable fitness center.
That said, Gold's Gym has faced criticism, particularly regarding its membership policies. Some members have expressed dissatisfaction with the difficulty of contract cancellations and high membership fees. However, despite these critiques, Gold's Gym continues to uphold a largely positive reputation.
Gold's Gym: An Icon of Popularity
Gold's Gym's popularity can be attributed to its services, reputation, and ability to adapt to changing times. Its influence extends beyond the gym floor, reaching into pop culture and the digital realm.
The gym's famous logo— a weightlifter holding a barbell— is widely recognized and seen on merchandise across the globe, furthering its popularity. The gym's social media presence is impressive, providing followers with workout tips, motivational posts, and success stories from members.
Conclusion: Sweating in Gold
Whether you're a fitness novice or a seasoned athlete, Gold's Gym offers services designed to cater to your unique needs. With a diverse range of services, a reputable history, and a popularity that spans across borders, it's no wonder that Gold's Gym remains a leading choice for many in their fitness journeys. After all, who wouldn't want to sweat in gold?
To find out more specific details about services available for Gold's Gym, visit their official website.